Aston Aesthetics are now an official supplier of Zenii London's award winning range of skin care and skin supplements
Available from our clinic, online mail order service launching soon.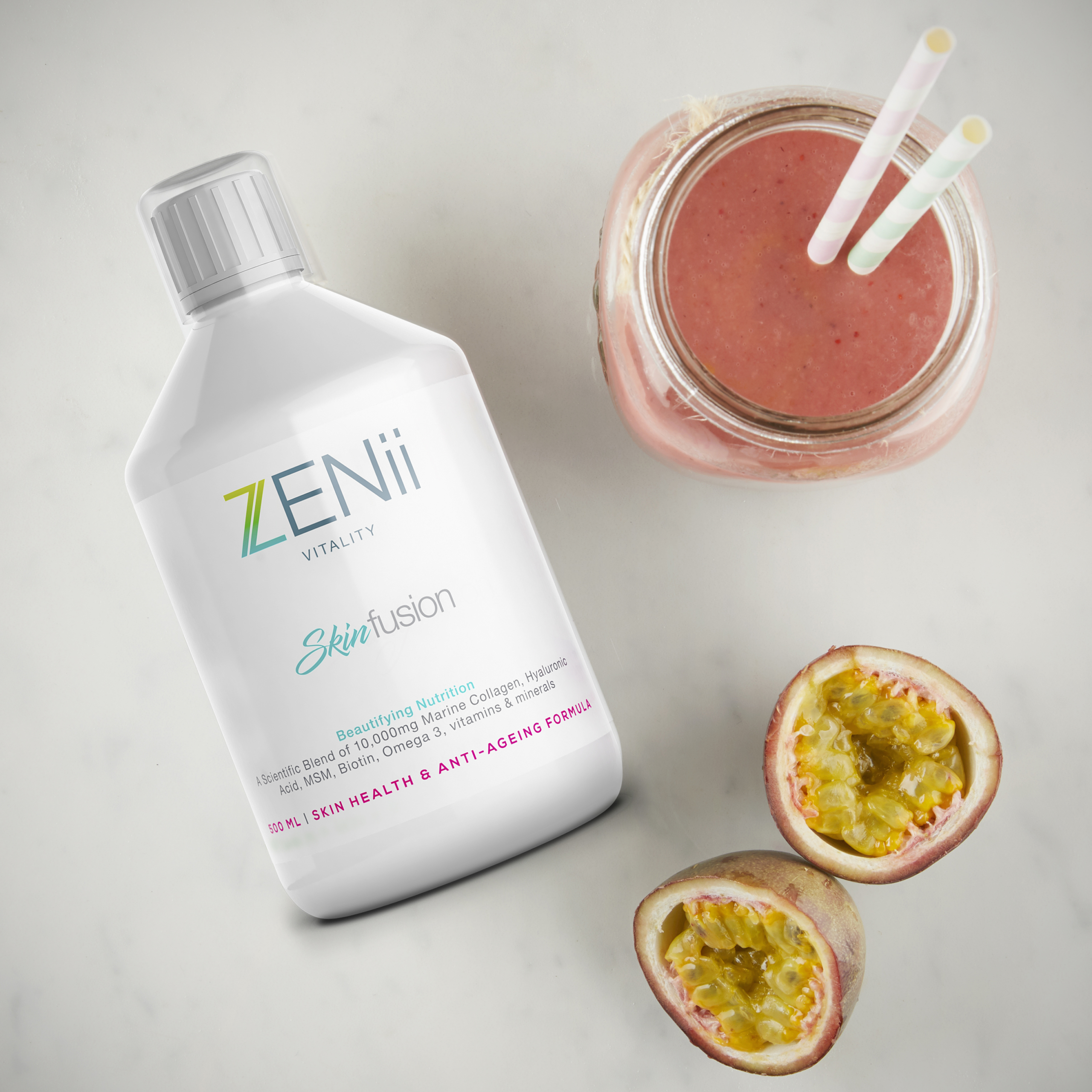 Skin Fusion – Award Winning Liquid Collagen Supplement
Skin fusion is an incredible blend of high strength marine collagen (10,000mg),hyaluronic acid, vitamins, minerals and antioxidants in a highly bioavailable liquid form. It is the ultimate in anti-ageing and skin health support. It's ideal for anyone looking to press pause on the ageing process and to boost the strength, quality and quantity of their collagen.
Ideal for: Anti-ageing, skin health, skin repair, nail strength, hair strength.
"Skin Fusion is one of our most popular supplements. It delivers and performs on so many levels but is most popular with our patients interested in anti-ageing because it delivers results" – Dr Tracy Mountford, The Cosmetic Skin Clinic.
Voted Best Anti-Ageing Drink 2020 and 2021 – Healthcare and Pharmaceutical Awards 🏆
New Updated Sugar Free Formula